Why serve at Camp Friedenswald?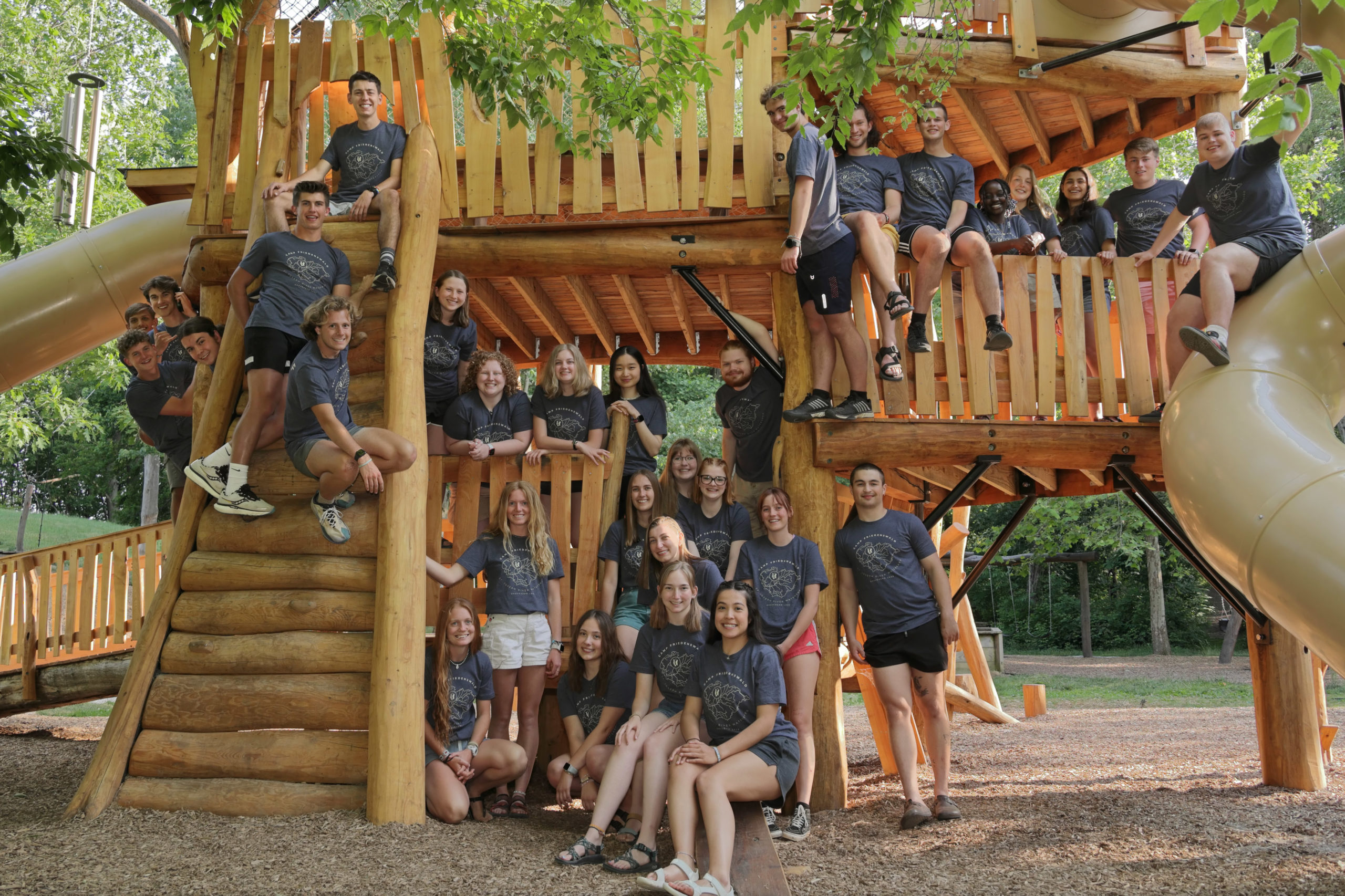 Rewarding Work: Help foster meaningful experiences for youth & young adults through connections with God, themselves, others, and nature thereby making a difference in their lives.
Renewal & Growth: Spend a summer out in nature and challenge yourself to develop new skills! Camp is a great place to refocus and ground yourself through relationship with others and the Divine.
Skill-Building: Gain valuable leadership experience and enrich your resume with a beneficial and relevant skillset.
Community: Build lasting meaningful friendships & get connected with the larger Friedenswald network.
Welcoming: Camp Friedenswald strives to be a safe place for all & wholeheartedly affirms the full participation of LGBTQ+ people. We believe that creating a space where people are able to genuinely express themselves enhances the experience for staff & campers alike. See our Statement of Inclusion.
Check out this flier for handy printable information to share or reference quickly.
Positions available for Summer Staff:
There are many roles that need to be filled each summer. Most of the staff hired are hired as a camp counselor who will serve, on average, three out of four weeks of youth camps as a counselor. Other jobs will be assigned as needed to support the running of camp, including a week or two in a program support role that could possibly be in the kitchen, helping with maintenance and land stewardship, or assisting with communication needs for the week. There will be opportunities to discuss preferences during the interview process and once you're here at Camp. We strive to place staff in the role where they most wish to serve.
In addition to the counseling staff, a small team of returning staff will be selected for leadership roles and will help to support the work of the counseling staff as well as help manage all of the "behind the scenes" logistical details that need tending in order for each day at camp to run smoothly.
To learn more about each position, see the job descriptions here:
Leadership Roles for Returning Staff:
Benefits & Pay
The rewards of working at camp are more than the money, but we know that college (or other endeavors) require financial resources. Camp Friedenswald provides housing, food, and a weekly stipend. Health insurance is not available through camp. Weekly stipends are as follows:
Counselors and Rotational Staff: $250 per week
Leadership positions: $300 per week
Anyone staying through the end of band camps (Aug 17): $500 end of summer bonus!
Application process
Apply: Submit a completed application form online. Please indicate whether you are first-time summer staff or returning summer staff.
References: Provide names of three references on your application that Camp will contact to complete a reference form for you.
Interview: Camp will schedule an interview (via Zoom) to learn more about you and your interest in working at Camp Friedenswald.
Once your application, references and interview are complete, camp is then able to make a hiring decision. Decisions will be made on a case by case basis. If offered a position, each staff member will need to provide information for a background check. Please be aware that information obtained from the background check may disqualify you from employment. Once the background check is completed, you will receive a contract to review and sign.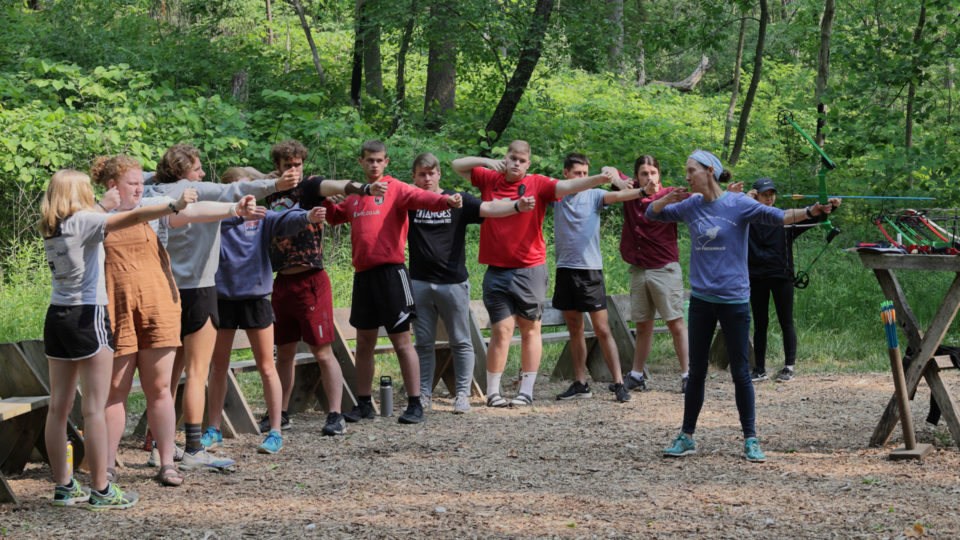 2024 Schedule
Summer Staff Orientation: June 2 – 7
Youth Camps: June 9 – July 5
Family Camps: July 8 – 26
Band/Other Camps: July 28 – Aug 17
*Not all staff are needed/required to serve the entirety of the summer schedule. Please note your availability during the application process and dates will be confirmed on your contract.
Questions before you apply? We'd love to hear from you! You can contact our Program Director or give us a call at 269-476-9744. If not, apply today!