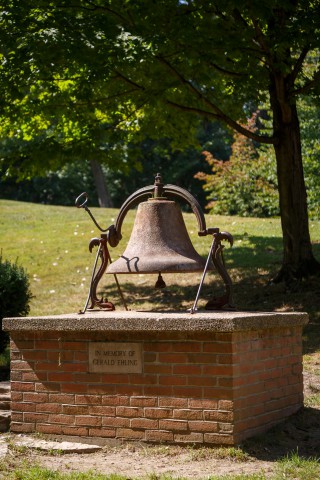 Mission
Camp Friedenswald provides people of all ages the opportunity to grow in relationship with God, self, others and nature.
Core Values
Discipleship– We encourage individuals to discover and develop their God-given gifts for faithful living and service in the Church and the broader world.
Peace– We embrace the peace of Jesus and encourage healthy daily interactions that lead to an earnest love for the world.
Stewardship– We care for the resources and relationships that are entrusted to Camp Friedenswald with a mind for the future.
Nature– We value the natural world as an expression of God's spirit to be explored, delighted in and cared for.
Simplicity– We provide a retreat from our fast-paced culture and technology for a space to practice intentional ways of living.
Community– We facilitate relationships in our work, play, dialogue, and worship together.
Faith– We claim the stories of Jesus and of God's people in a Mennonite Anabaptist perspective, connecting them with our stories, time and place.
Hospitality– We nurture a welcoming atmosphere and a sense of belonging.
History
Camp Friedenswald was founded in 1949 by leaders from across Central District Conference of the General Conference Mennonite Church with the vision of providing a place for young adults to connect with others and God within the beauty of creation. Over the years the camp's programs and facilities have developed to accommodate a wide range of ages, activities, and gatherings through summer camps, winter camps, retreats, and getaways. Read more about the history of Camp Friedenswald.
Camp Friedenswald, Inc. is a 501(c)(3) nonprofit organization, supported by Central District Conference of Mennonite Church USA.