Camp Friedenswald seeks to inspire growth through outdoor experiences. School groups from all over Northern Indiana and Southern Michigan bring entire grades and classrooms for one to three days to live the "camp life" and deepen connections to themselves, each other, and nature. Through outdoor, hands-on learning, and highly engaging activities, students have memorable and profound camp experiences. Check out this video about Outdoor Education at Camp Friedenswald.
Each trip is custom designed to meet the needs and wishes of the schools who visit us. Starting in the fall of 2021, we are excited to be offering two different themed camp experiences (still custom designed just for your school!): Sustainable Adventure Camp and Environmental Explorers Camp
Email us ([email protected]) for more information and for a list and description of all our available classes and activities.
Sustainable Adventure Camp
Your students will experience what it takes to build a sustainable world while having a blast at camp. Experiential learning through games and activities will help students explore ways everything is connected. They will race to zero waste, experiment with energy from the sun, hike through rare habitats, and perhaps even taste some cricket cookies! A pinnacle experience playing the Survival game – in which students role play an animal in the peaceful woods and try to survive – will top off their sustainable adventure.
Environmental Explorers Camp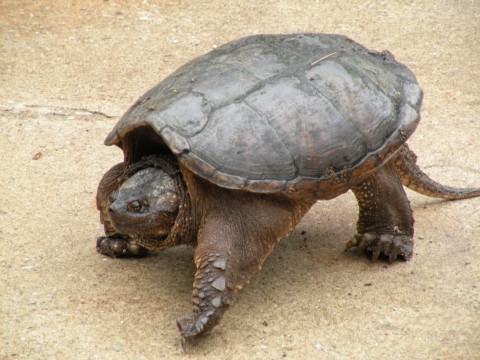 Students will get up close and personal with nature in all its beautiful forms at Environmental Explorers Camp. Highlights include catching macro invertebrates and determining water quality based on their finds, hearing the story of the endangered Mitchell's satyr butterfly and walking through its rare fen habitat, playing detective in the woods during Critter Scene Investigation, and searching for fish and turtles via canoe on gorgeous Shavehead lake. Role playing an animal in the much loved Survival game, or heading out on the trails for some creative fun in the Ultimate Scavenger Hunt will top off their environmental exploration.
Can't decide which theme you like best? Custom design your trip with your absolute favorites to create your own adventure!
In addition, pinnacle experiences and team and community building can be an important part of your camp trip. See details below.
Pinnacle Experiences
As part of our memorable learning experiences at Camp Friedenswald we offer these opportunities that will have a lasting impression on students.
Survival Game
Students take on the roles of animals in their struggle for survival and come to a new understanding of the impact of human activities on the natural world during this exciting simulation game. Please note that this is a whole group activity (30-120 people) and will be led only by Friedenswald staff. This activity lasts 1.5-2 hours.
Season: Spring, Summer, Fall or Winter
Recommended grades: 2-12
Fire and Light
It dazzles the senses and our eyes. With the use of darkness to accentuate the effects of light, exploring its fascinating properties will surely be memorable.
Popcorn Campfire
Sit around the campfire as we pop popcorn in a cauldron, tell tales, and sing songs.
Evening Activities
All aimed at fast paced fun. Games like Clue, Dutch Auction, Ultimate Scavenger Hunt, and Capture the Flag create camaraderie while keeping energy levels high.
Team and Community Building
Bring your group closer together and build individual problem-solving skills by engaging in a fun, challenging program to help everyone work together to solve problems.
We tailor a curriculum to fit your group's needs and in the process can address topics ranging from bullying, goal setting, motivation, communication, and more.