Visiting the peaceful woods is a wonderful opportunity to renew and reconnect with creation and creator. You are welcome to come with friends, family or individually for a day, an afternoon, or evening. All we ask is that you plan ahead and check with the office (Monday -Friday 9:00 am – 5:00 pm) to find out whether additional visitors are allowed during your anticipated visit.
Our first priority is our registered campers and overnight guests, therefore we are being mindful of the number of people on site in order to provide a healthy and safe environment.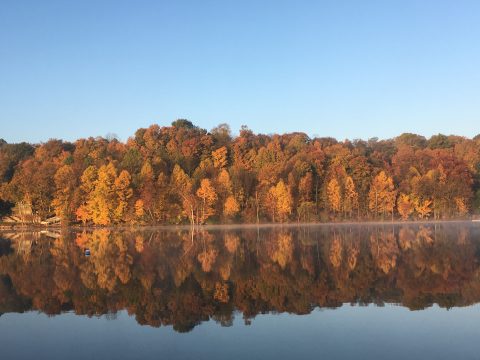 What do I need to do?
a) Email or call the office to find out if visitors are welcome
269-476-9744
[email protected]
What is the cost?
We ask for a donation of $5/person
What are some things to do?
beach and swimming
canoeing and kayaking
hiking
volleyball
tennis (bring your own equipment)
disc golf
What if I don't feel safe (with Covid) using the public restroom at Cottonwood?
You are welcome to reserve a cabin (if available) for your family's restroom needs for an additional fee of $40.

What expectations does Camp have of me during my stay to help maintain a healthy community?
In compliance with orders from the State of Michigan, and out of a desire to protect the health of Camp staff and guests, we ask you to observe and commit to the following:
Perform a health check before/during/after your visit
Follow social distancing guidelines and maintain at least 6 feet distance from people outside your household
Wear a face mask when interacting with someone from outside your household
Wash hands with soap and water frequently during your stay
Communicate your concern of social distancing directly with other guests, if neccessary.
Can I reserve a full lodge for my family?
We'd be happy to have you stay in one of our lodges! You can inquire here. However, in compliance with the State of Michigan's reopening plan, indoor gatherings over 25 people are not permitted.
Is there a place I can charge my electric car during my stay?
Yes! We have a level 2 EV charger available for free to camp guests. It is located behind Hickory cabin. Just let us know if you need help finding it.