Visiting the peaceful woods is a wonderful opportunity to renew and reconnect with creation and creator. You are welcome to come with friends, family or individually for a day, an afternoon, or evening. All we ask is that you plan ahead and check with the office (Monday -Friday 9:00 am – 5:00 pm) to find out whether additional visitors are allowed during your anticipated visit.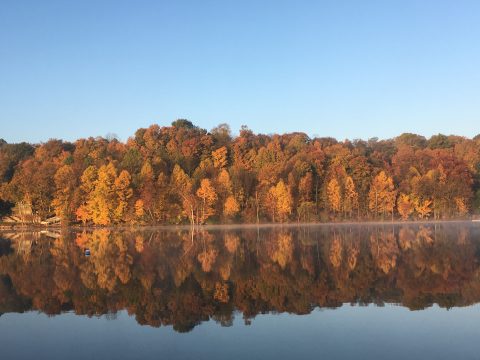 What do I need to do? Email or call (269-476-9744) the office to inquire about availability prior to your visit.
What is the cost? $10/person or $25/family
What activities are available to me during my visit?
beach and swimming
canoeing and kayaking
hiking
volleyball
tennis (bring your own equipment)
disc golf
Trail Use
Trails are open for hiking to the public during the off season from after Labor Day through May 1. Please stay on trails only, and off of main camp, unless you are a registered guest of Camp.
Trails will be closed to the public from May 1 through after Labor Day. Please call ahead or stop in the office if you'd like to hike during those months: 269-476-9744
Dogs are allowed on trails only (not on main camp) and must stay on leash.
Groups – Day Visits
We welcome groups of people to visit Camp (for family reunions, church retreats, business gatherings, etc.). Please contact us to inquire about availability.
Due to camp programming, availability of day visits/retreats in the summer (June-August) is limited to Central District Conference congregations and affiliates.