Due to camp programming, availability of day visits/retreats in the summer (June-August) is limited to Central District Conference congregations and affiliates. Please contact us to inquire about availability after Labor day in September and before the 1st of May. We are closed to group Day visits during the summer.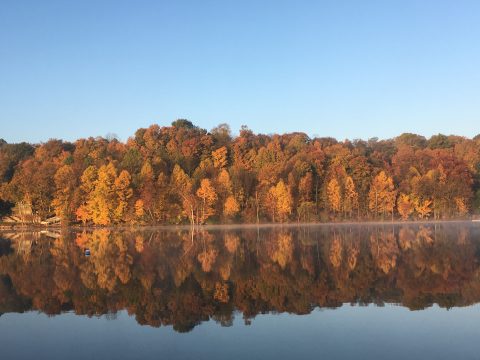 What do I need to do? Email or call (269-476-9744) the office to inquire about availability prior to your visit.
What is the cost? $10/person or $25/family (Other fees apply to larger groups)
Trail Use
Trails are open for hiking (no biking) to neighbors during from after Labor Day through April 30.  Please stay on trails only, and off of main camp, unless you are a registered guest of Camp. 
Trails are closed from May 1 through after Labor Day.
Dogs are allowed on trails only (not on main camp) and must stay on leash at all times.
Please call the office (269-476-9744) with questions.