There are currently no openings. Please check back at a later time. (Updated September 1, 2021).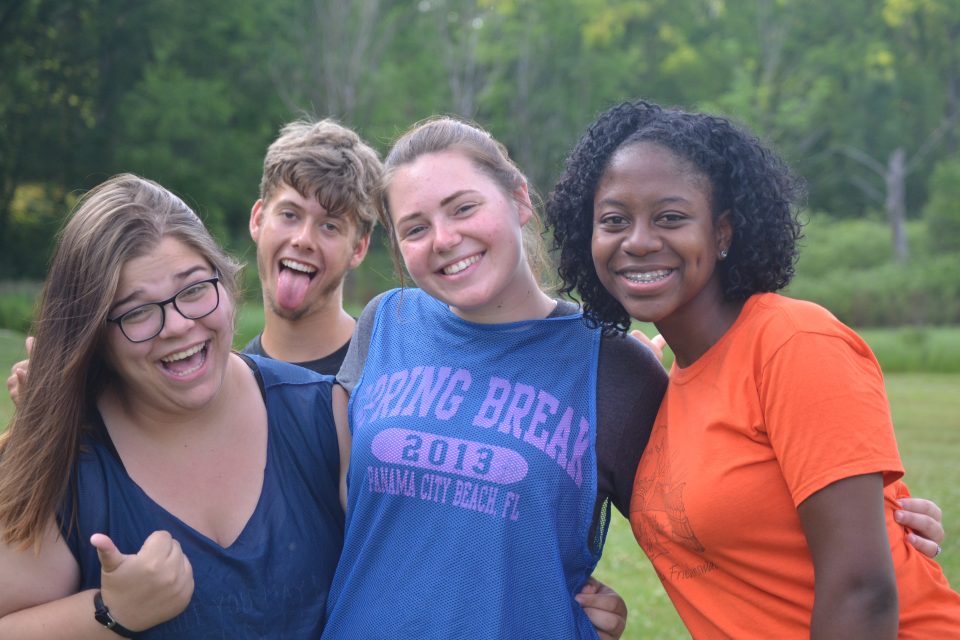 Summer staff: Why serve at Camp Friedenswald?
Gain valuable leadership experience
Build your resume with job skills that are relevant to any/all career paths
Help foster in campers a love of God and the natural environment
Serve as a mentor and role-model
Create lasting friendships among peers
Live in the peaceful woods – a restorative place in Creation
Experience the joy of a polar bear plunge and an evening campfire in Mosquito Hollow.
Camp Counselor / Rotational Staff Job Description:
Facilitate the summer camp program experience for children, youth and family campers.
Unless otherwise assigned as part of the hiring process, all summer staff are hired as a camp counselor who will serve, on average, three out of four weeks of youth camps as a counselor. Other jobs will be assigned as needed to support the running of camp, including kitchen assistant, maintenance assistant, or waterfront assistant. If you have a strong preference for one assignment or another please discuss this as part of your interview process. We strive to place staff in the role where they most wish to serve.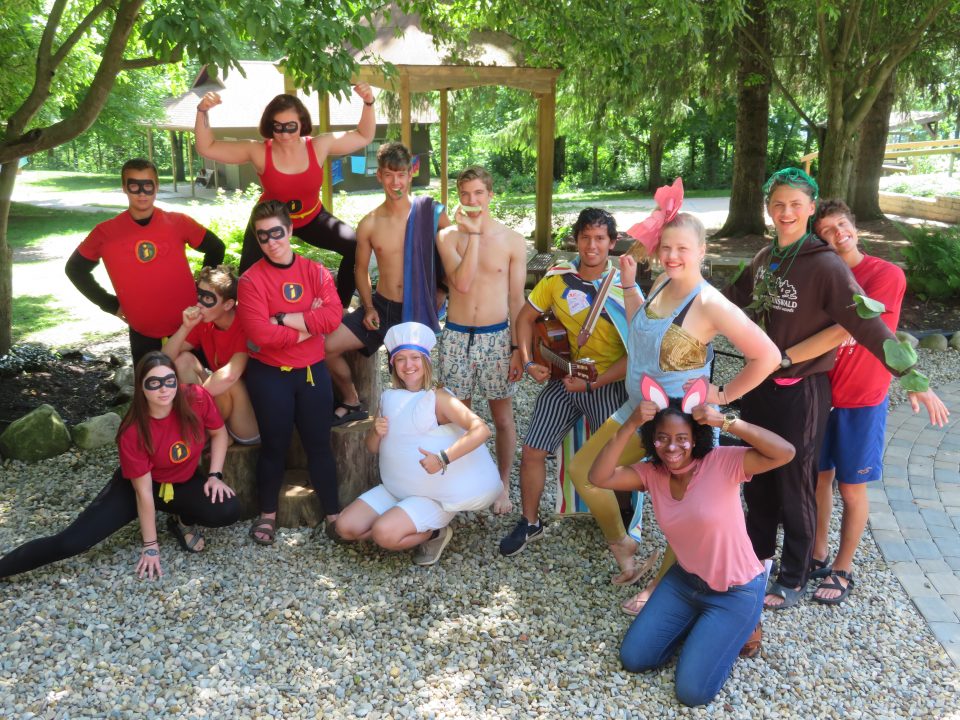 Counseling Responsibilities:
Provide a Christ-centered child-first atmosphere where all campers feel valued and loved.
Care for and tend to campers' needs (physical, emotional, spiritual), seeking help where needed.
Walk with campers on their journey of faith.
Lead and supervise a group of 8-10 campers (on average) alongside a peer "co-counselor." Tasks include guiding campers through rhythms of daily camp life, engaging campers in conversation, managing mealtime and cabin clean-up duties, leading activities, and actively participating in all aspects of camp life. Adaptations due to COVID might include a smaller group (3-4 campers) per cabin for sleeping, who join with another cabin and "co-counselor" for all daytime activities.
Guide cabin groups in age-appropriate thoughtful discussion and sharing during "cabin quest" and evening devotions; participate in worship and provide prayer, story, song, etc. as needed.
Instill in campers an appreciation for the natural environment and a sense of stewardship, modeling respectful use of resources throughout the course of daily camp life.
Other Responsibilities:
Seek to live out Camp Friedenswald's Core Values and mission
Implement policies and procedures outlined during staff orientation, including adherence and compliance with all COVID-19 precautions.
Care for and help clean cabins (daily) and other camp facilities at the close of a week. This includes participation in "all camp clean up" after campers depart at the end of a week.
Attend staff orientation and daily staff meetings, including a final "wrap-up" meeting at the conclusion of the week.
Engage in thoughtful evaluation and reflection on how the week(s) are going, sharing any concerns with your supervisor.
Participate in the life of the staff community. While optional, we strongly encourage summer staff to use their time off on the weekends to build authentic relationships with one another.
Other duties as assigned
Qualifications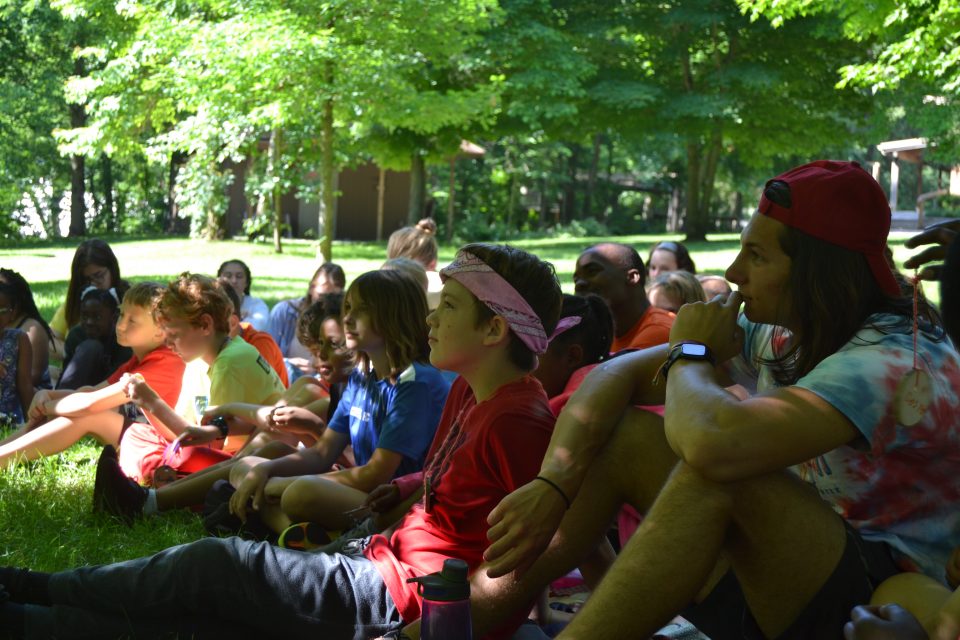 On a journey of Christian faith
Appreciates and understands Mennonite/Anabaptist beliefs and practices
Ability to work cooperatively as a team member
Genuine interest in working with and caring for youth (and people of all ages)
Responsible and flexible to changing circumstances
Good listening and communication skills
Appreciates nature
Willingness to serve where in whatever capacity is most needed
Enthusiastic engagement in daily camp life
18 years or older to work with youth
Dates of employment (2021)
Summer Staff Orientation – June 6-12
Youth Camps – June 13 – July 9
Family Camps – July 12-23
Band/Other Camps – July 25-Aug 20
*Not all staff are needed/required to serve the entirety of the summer schedule. Please note your availability during the application process and dates will be confirmed as part of the contract process.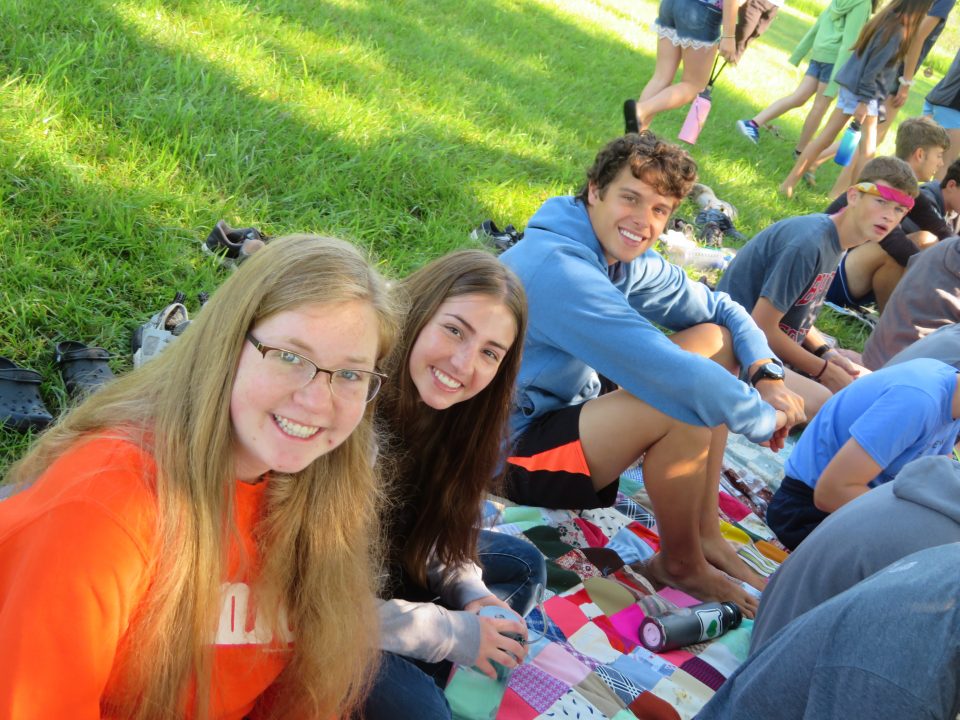 Application process
Apply: Submit a completed application form (new summer staff or returning summer staff) online
References: Provide names of three references on your application that camp will contact to complete a reference form for you.
Interview: Camp will schedule an interview (via Zoom) to learn more about you and your interest in working at Camp Friedenswald.
Once your application, references and interview are complete, camp is then able to make a hiring decision. Decisions will be made on a case by case basis. If offered a position, each staff member will need to provide information for a background check. Please be aware that information obtained from the background check may disqualify you from employment. Once the background check is completed, you will receive a contract to review and sign.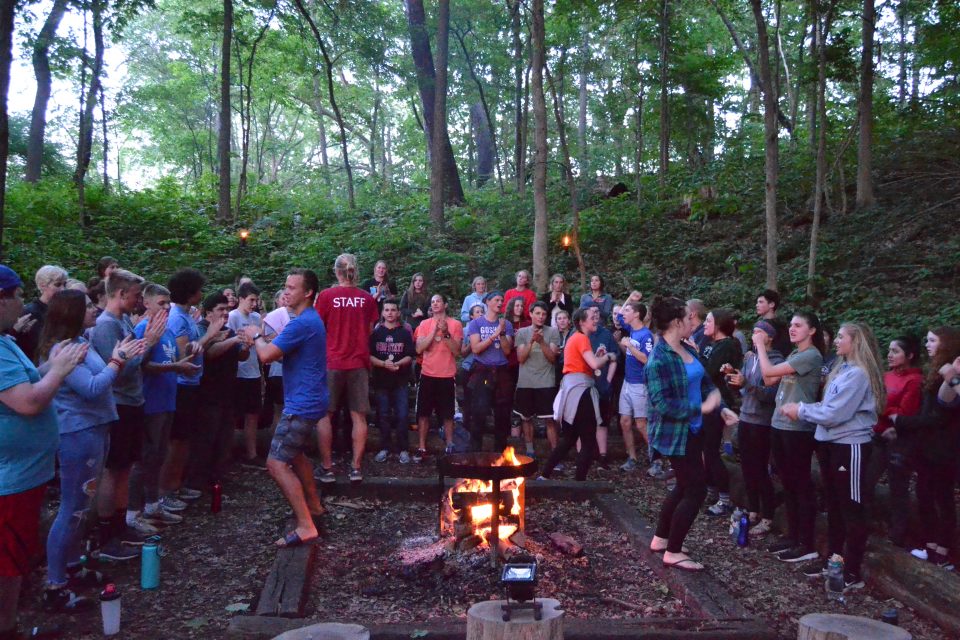 Benefits & Pay
The rewards of working at camp are more than the money, but we know that college (or other endeavors) require financial resources. Camp Friedenswald offers compensation including housing & food (valued at $350/week), and a weekly stipend. Health insurance is not available through camp. Weekly stipend includes:
First-time employees: $150 per week
Leadership positions: $200 per week
Returning staff bonus: $20 per week (year 2), $40 per week (year 3)
Questions before you apply? We'd love to hear from you! You can email our Program staff or give us a call at 269-476-9744. If not, apply today!


Camp Friedenswald provides hospitality to over 15,000 people annually. We depend on caring, skilled, and committed staff in order to provide a quality retreat and camping experience for our guests. Employment opportunities are posted here as they arise. If you have any questions, email our Executive Director or call 269-476-9744.