Job Openings 
Sustainability Assistant 
Voluntary Service Position
Camp Friedenswald is seeking a candidate to serve as Sustainability Assistant for September 2018 – August 2019 (exact dates are flexible).  The Sustainability Assistant will aid in implementing organizational goals related to increasing education for sustainability, reducing energy use, reducing waste, increasing sustainable food sources, and increasing biodiversity.  Specific duties will include teaching outdoor education classes, helping with ecological restoration projects at Camp, and tracking metrics related to the goals mentioned above.  
Benefits include free housing in a beautiful setting and utilities, monthly stipend, flexible work schedule, and the opportunity to be a part of a fabulous team working to create resilient and sustainable change.
For more information contact [email protected] or call 269-476-9744.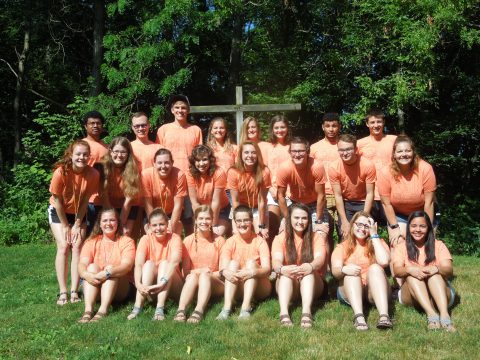 Each summer, Camp Friedenswald seeks 25-30 Summer Staff to fill a variety of positions, including youth camp counselors and program support staff. A summer at Friedenswald offers an opportunity to serve in a unique setting of God's Kingdom. Our Summer Staff work with youth grades 1-12, families at Family Camp, and bonds as a team as they work together throughout the summer. If you have any questions, email our Program Team or call 269-476-9744.
Camp Friedenswald provides hospitality to over 15,000 people annually. We depend on caring, skilled and committed staff in order to provide a quality retreat and camping experience for our guests. Employment opportunities are posted here as they arise. If you have any questions, email our Executive Director or call 269-476-9744.