Working at Camp Friedenswald is more than just a job – it's an opportunity to join a community of staff, volunteers, and campers who are committed to making the world a better place and building connections with one another.
Current openings include:

Housekeeper – We are looking for a part-time (up to full-time) housekeeper to join our team! Job includes a flexible working schedule within a beautiful environment. Read here to learn more. Accepting applications now until the position is filled. 
2023 Summer Staff – view our Summer Staff Opportunities page for more information. Apply by February 15.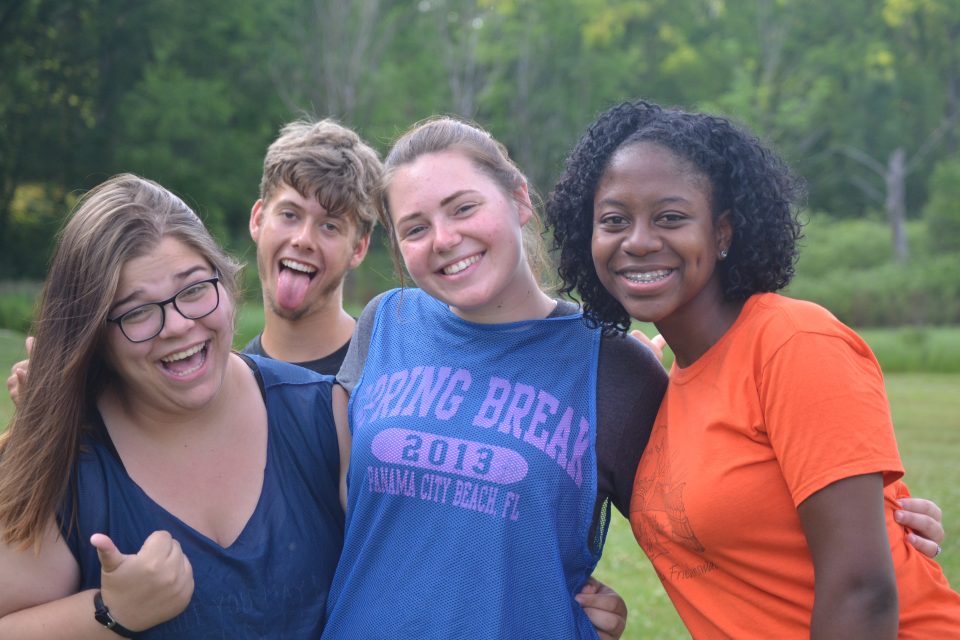 Hiring Policy
Camp Friedenswald recruits, hires and promotes persons in all job titles without regard to race, gender, religion, sexual orientation, national origin, age, or any other legally protected status.
Welcome & Inclusion
We wholeheartedly affirm the full participation of LGBTQ+ people at Camp as we seek to authentically live into our mission and core values. We are on a journey of learning how we might better provide genuine hospitality to LGBTQ+ staff, campers, and guests.
Camp Friedenswald is a partner of Central District Conference (of Mennonite Church USA) and affirms the Conference's discernment around inclusion and welcome of LGBTQ+ people in the life of the church.
Camp Friedenswald provides hospitality to over 10,000 people annually. We depend on caring, skilled, and committed staff in order to provide quality retreat and camping experiences. Employment opportunities are posted here as they arise. If you have any questions, email our Executive Director or call 269-476-9744.