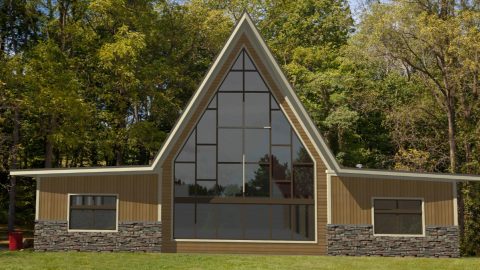 As the summer comes to a close and we look towards fall, we are excited to share the
Campaign to Renew Friedenswald
. If you missed the announcement on
Facebook
, please read on for the latest news! 
Over the past year, Camp Staff and the Board of Directors have spent considerable time clarifying our campers' current needs and have attempted to discern how patron needs may change in the future. This planning process hasconfirmed that providing quality programming for youth and families will remain a high priority. We've also reaffirmed our commitment to be responsible stewards of the incredible natural resources that have been entrusted to our care.  Finally, we're committed to find new and creative ways of extending hospitality to Camp's guests that keeps them returning year after year.  
We're reached a point in Camp Friedenswald's history where several of the original facilities (from the 1950's) – 
Boys' Cabins
, 
Guest House
, and
Chapel/Activity Center
 – are in need of a major renovation.
All three of these facilities continue to play a vital role in Camp's ministry,
but with time and heavy usage have come to the end of their useful purpose. To neglect the pressing maintenance needs of these buildings would be poor stewardship. Simply put,
Camp is in need of renewal to ensure that we are able to provide the accommodations and programming that enables us to fulfill our mission.  
We have engaged with DJ Construction Company of Goshen, IN (this is the firm that worked on the Dining Hall renovations in the 1990's) to develop a plan to
Renew Friedenswald
 and are excited to share these details with you. 
Check out our website for pictures and videos of the projects!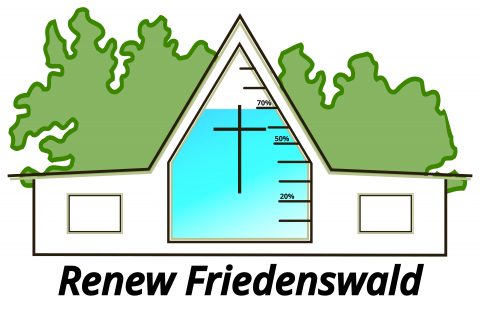 Thanks to the generosity of many of you, over $1.6 million has been raised towards the campaign goal of $2.2 million. If you haven't already supported this important project, I hope that you will consider lending your support as we Renew Friedenswald to serve the next generation of campers. 
Stay tuned … exciting things are happening! 

Jenna Liechty Martin
Executive Director