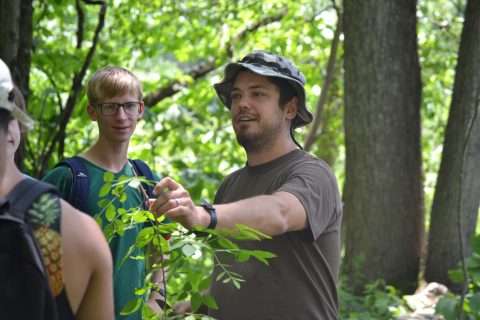 In August we said farewell to Simeon Paulson who has served the past two years at Camp Friedenswald. In his time, Simeon brought energy and growth to the Outdoor Education programing, and helped begin many new initiatives on Camp's property. Simeon's knowledge of Camp's land and the species that live here is unrivaled! We will miss Simeon and the Paulson family, and wish them well as they begin a new chapter in their lives.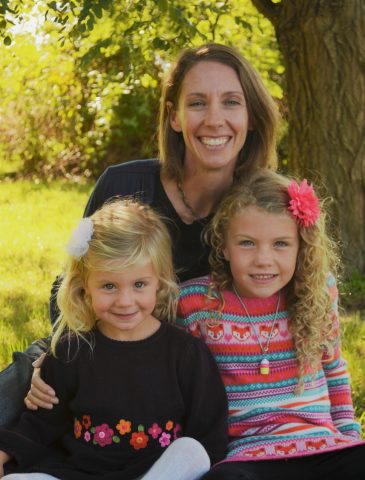 We are excited to welcome Amy Huser as the new Sustainability & Outdoor Education Director. Camp Friedenswald has been a special place to Amy since her years as a camper and summer staff and we now look forward to welcoming her and her two young daughters, Eden and Willow, to camp life year-round. She brings fourteen years of teaching experience which focused on cultivating students' learning about nature, sustainability, and interdependence through art. In the last year, she completed a second master's degree in Resilient and Sustainable Communities from Green Mountain College in Vermont. She shared, "I'm so excited to bring my passions for sustainability, the environment, creativity, and connecting people to nature at Camp."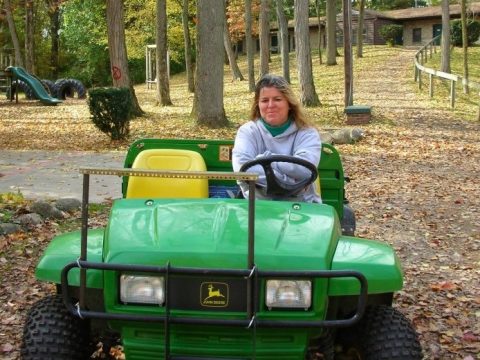 If you've been to Camp in the past nine years, chances are you've met Pam as she's tended to a leaky faucet or running toilet, or as she's buzzed around on the green Gator. Pam Anglemyer joined staff in 2009 and has been an essential part of the staff ever since. Those who know Pam often reflect on her friendly smile, cheerful demeanor, "can-do" attitude, love for children, and that she is always up for a good time. Last fall Pam was diagnosed with stave IV uterine cancer. She continued to work at Camp, as able, even in the midst of chemo and radiation treatments, but recently decided it was time to end her work and continue on as a volunteer. As she often reminds us, Camp has been a special place for her. Even more so, Pam has been a special person to Friedenswald and to everyone who knows her. Please remember Pam in your prayers as she walks this road.