On July 23, the last day of family camps, the summer staff who remained congregated in the dining hall with Jenna and several other year-round staffers for our final gathering. Many of us were sweat-drenched and red in the face from hours of cleaning, but laughter still filled the empty spaces. As usual, it took several minutes to round up all the stragglers, but once we were all together, a bittersweet silence fell upon us. We looked around the room at each other, painfully aware that this was our last gathering as the (almost) whole staff. (We'd already said farewell to several staff who left earlier in the summer.)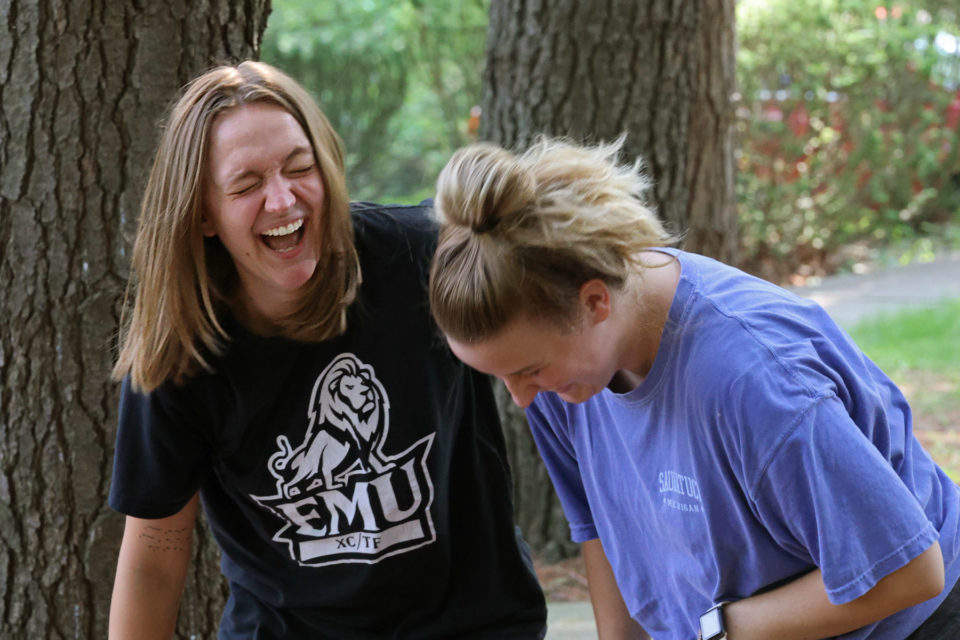 As we had done at most every meeting of the summer, we went around the circle and checked in, each person sharing how they were doing. This time we kept it to one word (or so) per person, as both exhaustion and sweat were quickly taking us all over. As people shared, words like "grateful," "thankful," "satisfied," and "exhausted," were most common. However, of all the words shared, the word "whole" stood out to me and several others. As our worship leader for the summer, Abigail Greaser, pointed out, we did the same exercise at our first meeting of the summer, and the most common words were "excited" but also "nervous" or "anxious." Many of us who gathered in that room at the beginning of the summer did not feel whole. Many of us, while excited, were tired, battered by the last year, and all uncertain. Throughout the summer, our words changed. The wellspring that is camp was healing—each of us drew from the energy and insight of the campers, the friendship and gifts of each staff member, the flourishing, beautiful nature around us, and God's steady presence at Friedenswald.
I found healing for myself in several ways this summer. The support and care that I felt from each staff member, both summer and year-round, anchored me when I felt uncertain. Hearing staff members share each week about the prayer practices they find helpful and those they struggle with made me feel seen and more at peace with where I am in my faith journey. Most of all, I was struck time and time again by the wisdom of campers of all ages, their desire for change in the world tangible and inspiring. Even the youngest ones were already thinking critically about matters of identity and injustice. I leave this summer with a renewed sense of self, love for the people in my life, and hope in our future.
Additionally, I got to share the summer with you, the Friedenswald community. I thoroughly enjoyed reflecting, taking and choosing photos of campers and their joy, and having the privilege of sharing camp's story. Thank you for listening. It has been a pleasure.