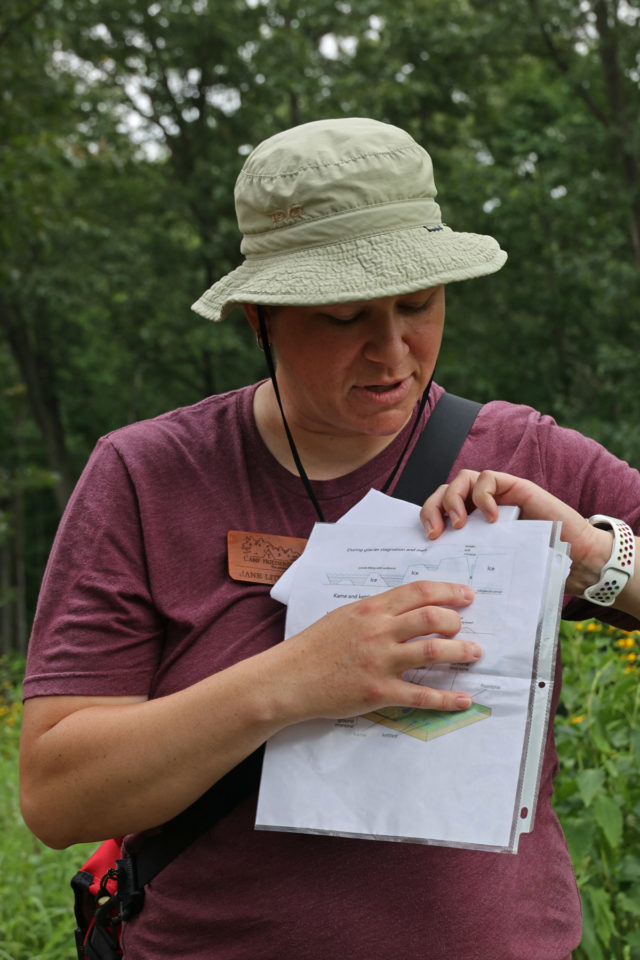 The next three blog posts will share a glimpse into this summer at Camp Friedenswald and some of the experiences we shared with campers around the theme "Shaped Like Earth". The first in the series comes from Jane Litwiller, program director, who enjoyed taking campers of all ages on nature hikes!
Our theme for Summer 2022 was "Shaped Like Earth."  This drew on biblical text from Genesis 1:9-13 and Jeremiah 18:1-10.  Throughout the summer and each week, we were reflecting on questions such as "How has God shaped the earth/creation?  How has God shaped me?  What changes have occurred over time?  How is God still creating in me or in the world around me?" among many others as well.  The ideas that "it was good" and that God is continuing to create were also foundational in our understanding.
The main point of connection for me this summer, with campers and with the theme, occurred by leading a daily hike with each cabin throughout the course of their week at Camp.  I decided we couldn't talk about how God has shaped the Earth here at Camp without thinking (at least a little bit) about geology (the science that deals with the earth's physical structure and substance, its history, and the processes that act on it) and more specifically, glaciation (the process, condition, or result of being covered by glaciers or ice sheets). The fruit to glean from this direct connection of the history of the land here and God's ongoing creative work via glaciation was too ripe not to harvest!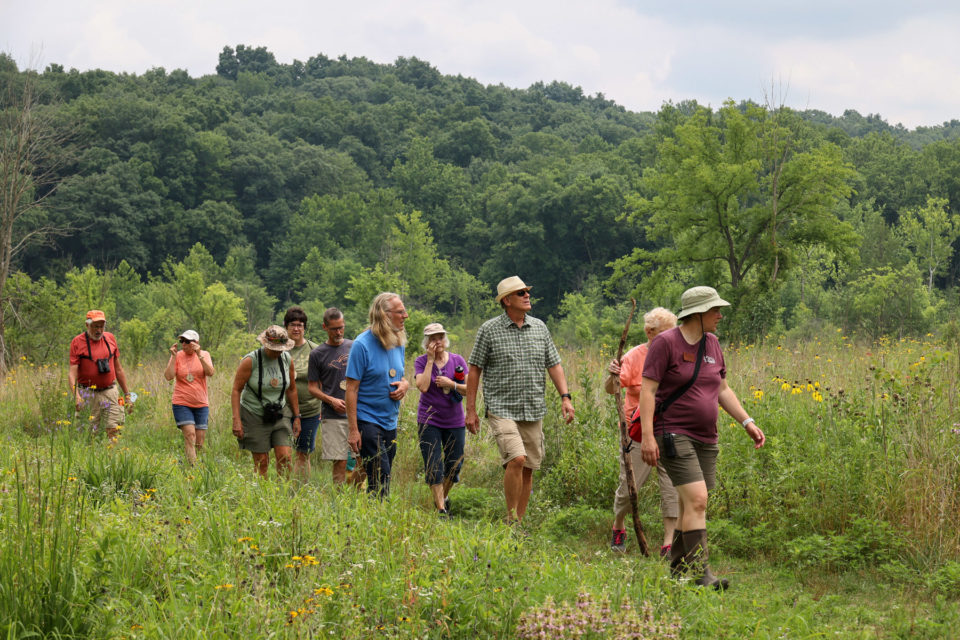 I'm no geologist.  However, I have learned to greatly appreciate the sense I can make of a landscape, in any place, if I can learn more about the geological history of that place.  And, here at Camp, one of the most recent and significant natural impacts on the land as a whole can be attributed to glaciers and glaciation (and our Creator!).  There is much dynamic topography here at Camp that can be directly connected to how the glaciers moved across the landscape, where they rested, and how they melted at the end of the last ice age.  This moving and melting deposited certain soil particles in certain places thereby influencing the types of ecosystems that can flourish there.  If it weren't for glaciers, there would be no Shavehead Lake, Allan Hill, Turtle Hill, Mosquito Hollow, or Fen.
For each hike, we would walk out the Main Trail towards the prairie and Allan Hill.  We'd walk up to the top of Allan Hill and enjoy the breathtaking views of the many ecosystems we could see from that vantage point (savanna, prairie, forest, fen, lake).  We'd learn a little bit about kettle lakes and kames and how they're formed and try to grasp the scale of it all.  But mostly, we'd look at the land and the diversity we could see from one small spot on Earth and relish in awe and wonder at the magnificence of our Creator and the grand intricacies of creation.
p.s. If you're really curious to learn more, check out this glacial history document published in 1935!