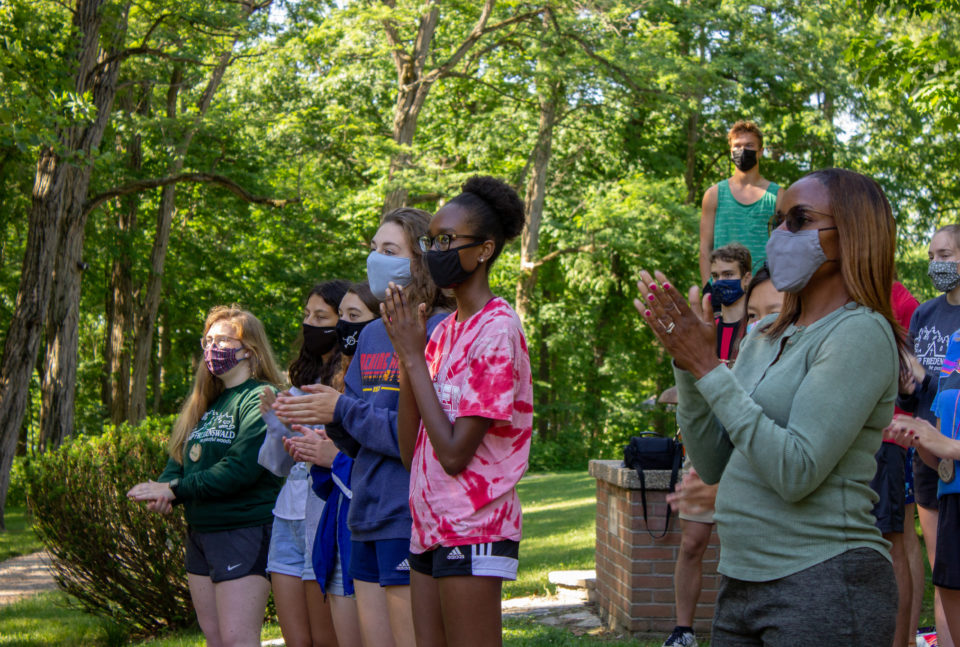 Yesterday marked the last day of High School camp. Our campers brought their all—their energy, silliness, kindness, and insight—for an incredible first week with campers. It's been a long year without people here, and it truly was a special moment to gather all together, in person. While some things were different this time around, our high schoolers took changes with grace. We sang, worshipped, and did all kinds of activities, like canoeing across Shavehead Lake to the rope swing and cooking tin foil dinners over campfires that each cabin built themselves! Here are some of the week's highlights, as written by campers:
Camp gives me a break from the obstacles I face in everyday life, leaving me with the brain space to fully reconnect with God. 
[Learning that] it is okay to long for something, but consider what your choices can lead to.
The camp pastor's stories. Personal stories are really meaningful to me.
A break from technology.
Eric, Justin, and the rest of the kitchen staff!
I feel that I grew in my beliefs about inclusion, empathy, and compassion.
A supportive and respectful community. Everyone is so loving, accepting, funny, and just non-judgmental. I always consider camp my safe-haven. It's a place where I can be myself without any restrictions.
[Learning] that prayer can look all kinds of different ways and that feeling disconnected from God is a common experience.
Prayer practices and the ways we can make change in our world.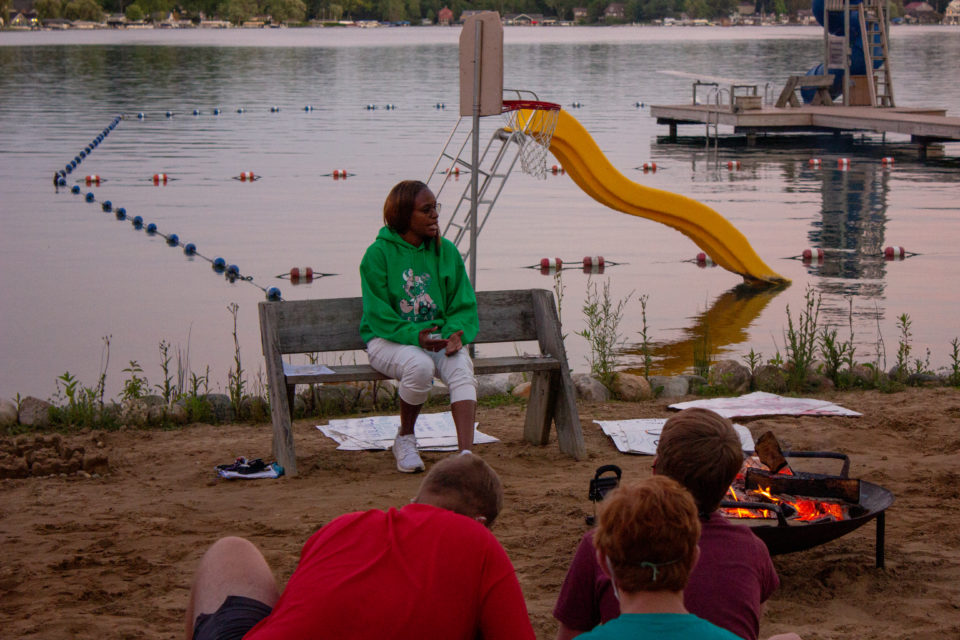 We also had the gift of Cyneatha Millsaps as our camp pastor for the week. Cyneatha was engaging and vulnerable, pulling the campers in with stories from her and others' lives and inviting deep reflection. For the summer's theme of Longing, we touched on a different kind of longing each day of the week: longing to be invited, longing for renewal, longing to be heard, longing together, and longing for change. Several staff also shared their own prayer practices throughout the week.
As the week progressed and campers and staff alike grew more comfortable, conversations deepened and I was continually amazed at the profound answers campers gave to Cyneatha's questions. At Wednesday's campfire, to pair with "longing for change," she spoke about Jonathon Larson, creator of the musical "Rent." She talked about the way he sparked a movement by telling the story of intersections of AIDS, LGBTQ+, race, and class in New York City. 
Cyneatha then asked campers to raise their hand and name people who, like Jonathon Larson, sparked movements throughout history. I sat back and listened while campers called out name after name, some I hadn't even heard—advocates for gender equality, LBGTQ+ rights, racial justice, mental health awareness, and more. I left that campfire feeling energized and hopeful.
During our last worship, Cyneatha again asked for answers from campers, this time to the question, "What will you do to enact change when you leave this place?" Answers varied from donating to causes, having hard conversations with friends and family, and standing up for those in need. Again, I was struck by the passion that these campers, some as young as 14, exhibited for justice and change. Several times over the course of the week, Cyneatha said, "Generation Z is going to change the world." I believe, without a doubt, that this is true.