Brenda Sawatzky Paetkau is part of the pastoral team at Eighth Street Mennonite Church (Goshen, IN) and served as camp pastor during High School Camp, June 11-16. She shared the following reflection based upon her week with us.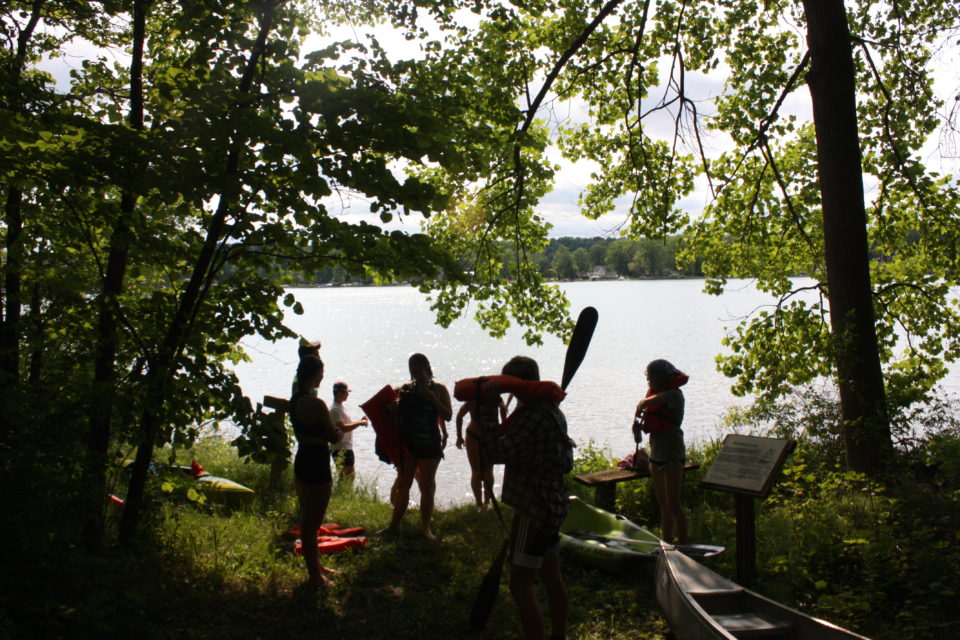 At Blackwater Pond the tossed waters have settled
after a night of rain.
I dip my cupped hands. I drink
a long time. It tastes
like stone, leaves, fire. It falls cold
into my body, waking the bones. I hear them
deep inside me, whispering
oh what is that beautiful thing
that just happened?
"At Blackwater Pond" by Mary Oliver
Poetry began and ended the week with High School youth at Camp Friedenswald. At Campfire, the first night, the youth and staff received Mary Oliver's invitation to receive the gift of WATER – the theme for the week. We did just that ALL. WEEK. LONG.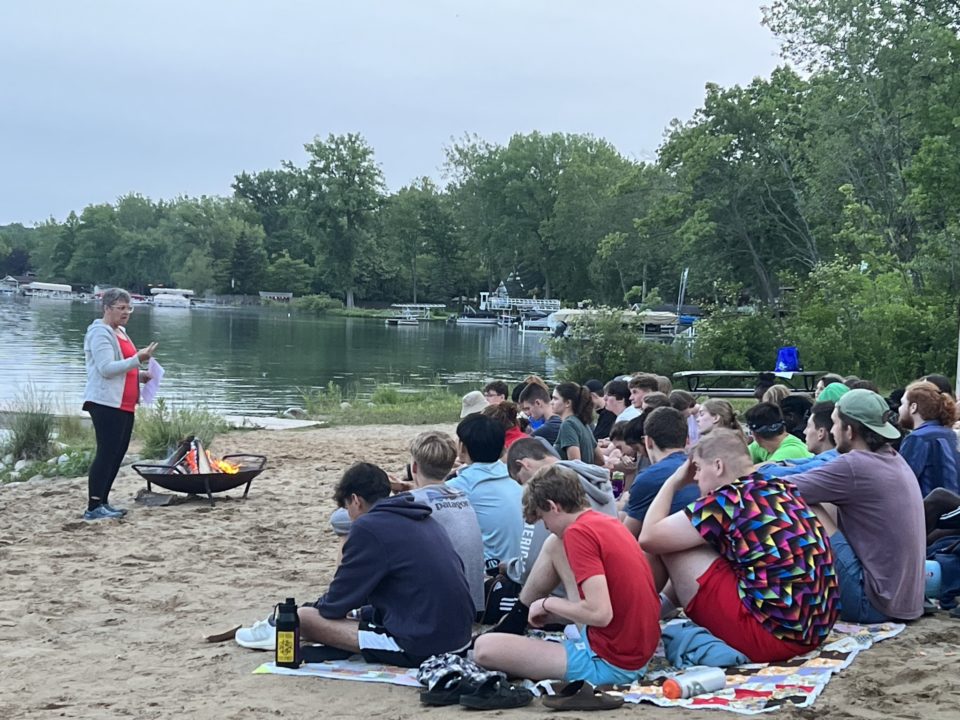 Each day is infused with experiences to help ponder WATER and its various characteristics. The theological reflection spaces that I offered, were set in a context where all the campers had also explored the use of WATER on an Indigenous hike, how essential water is to paper making, fishing and canoeing. I was deeply grateful for the full-bodied space being made throughout the day. This intentionality in the structure of each day meant that the youth came ready to engage in the theological reflection at Morning Watch, Quest and Campfire each day.
We used a variety of methods to get at this theological reflection on the theme of WATER using: Poetry, poetry, biblical stories, literature, water experiments, prayer, giving/receiving blessing, Anabaptist stories and reflection/discussion.
I am delighted to share that these High School youth are fine theologians willing to lean into the tensions and treasures in the scripture and watching for God's activity in the biblical story, their own lives and our collective world.
A particularly poignant moment happened at Campfire. Each evening, we heard a story of an Anabaptist and pondered what attribute of WATER this person's story revealed. Then the youth would have a few moments to reflect how this attribute of WATER occurred in their lives and then share that with one other person. On Thursday evening, there were lively and thoughtful exchanges about reasons youth want to be part of a faith community and reasons they hesitate to be part of a faith community. I had the sense of the Holy Spirit flowing/hovering/blessing us as we shared around that campfire.
The camp year-long and summer staff are key to a week of camp. Their careful tending, their generous offering of energy and wisdom, and their care for one another was evident. I found myself deeply grateful to spend a week in the Peaceful Woods, and I know I left with Mary Oliver's question burning within me:
oh what is that beautiful thing
that just happened?