During High School Camp, campers had the opportunity to write their own Psalm of Praise. Here's what they came up with, based on Psalm 148. We're thankful for a great week together, where we journeyed through praise, lament and thanksgiving, which are all a part of life and the Psalms.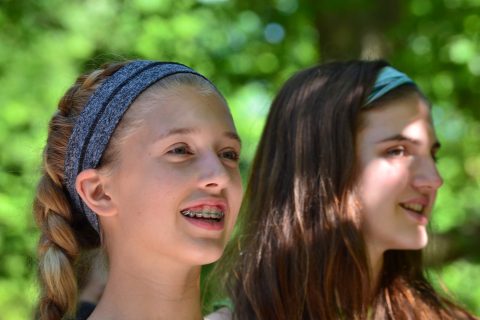 Praise God from Bluffton! 
Praise God in Camp Friedenswald! 
Praise God, all you campers; 
Praise God, you saladhander! 
Praise God, peanut butter and jelly!
Praise God all you squirrels!
Praise God as you Swamp Hike
And as you play Whipped Cream Wiffle Ball! 
Let all praise the name of the Lord 
For God counsels campers and counselors.
God heals injuries.
God brings people together. 
Praise the Lord from the Dunes
You fish and sand monsters
Knife and spoon, fork and spork,
Tress fulfilling God's command!
Bears and all beets,
Frisbee and all fidget spinners,
Chacos and all berry straws!
Dishwashers and all peoples,
Directors and all rulers of the earth!
Counselors and campers alike,
Nurse and waterfront directors together!
Let them praise the name of the Lord,
For God's name alone is exalted;
God's glory is above earth and heaven.
The Lord has raised up a ukulele
for God's people,
Praise for all God's faithful,
For the people of Friedenswald
who are close to God. 
PRAISE THE LORD!