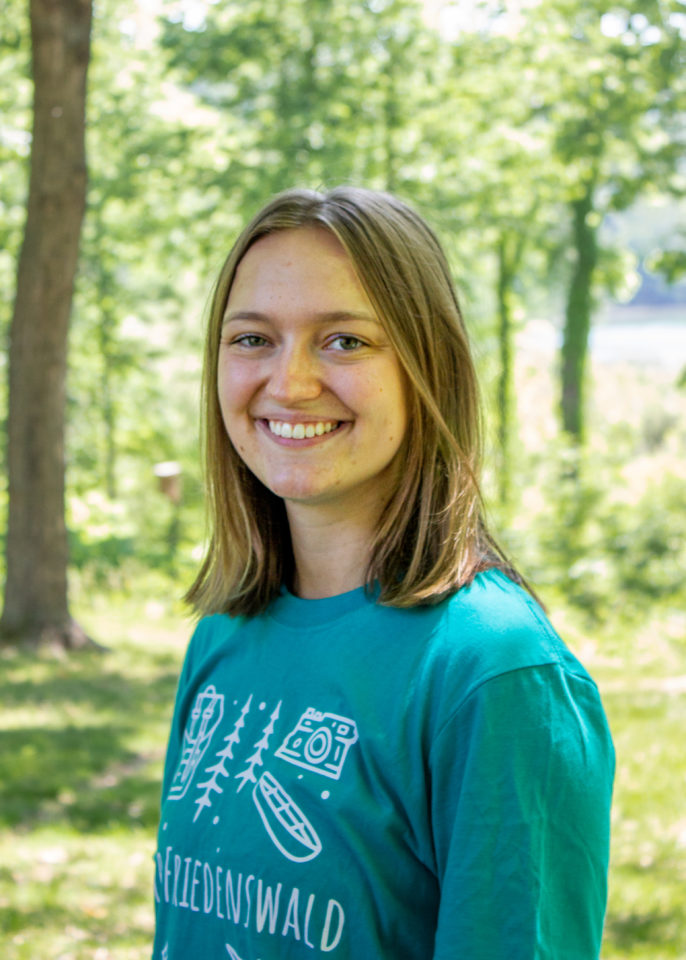 Hello all,
My name is Kate Szambecki and I am the Summer Program Assistant and Communications Coordinator at camp this summer. My job is to tell Camp Friedenswald's story. I'll be running our social media, which includes Instagram, Facebook, and blog posts like this one! Here's a bit of background on me:
I will be a senior at Eastern Mennonite University in Harrisonburg, VA this fall, but am originally from Newton, KS. There, I grew up attending Shalom Mennonite Church as well as Camp Mennoscah for church retreats and summer camps. It wasn't until my sophomore year of college that I was introduced to Friedenswald—some good friends convinced me to be a counselor for the summer. I planned to work here last year as well, but as you may know, summer camps never ran due to COVID. This will be my second summer on staff and my first on leadership staff. While I loved counseling, I am loving the leadership role and duties that come with it. I am able to combine two of my passions: working with kids and writing/communications. It's a win-win.
At EMU, I'm majoring in English and Writing while also working at On The Road Collaborative, an after-school program in the area. I love crossword puzzles (making and doing), music (playing and listening), and spending time with those I love.
I can't wait to take you on this summer journey with me! Stay tuned.
Kate