We're excited to welcome Heather Emerson to Camp Friedenswald! Heather is serving as Housekeeper. Here are a few words from her – to you – as a way of introduction. Join us in welcoming Heather to Camp!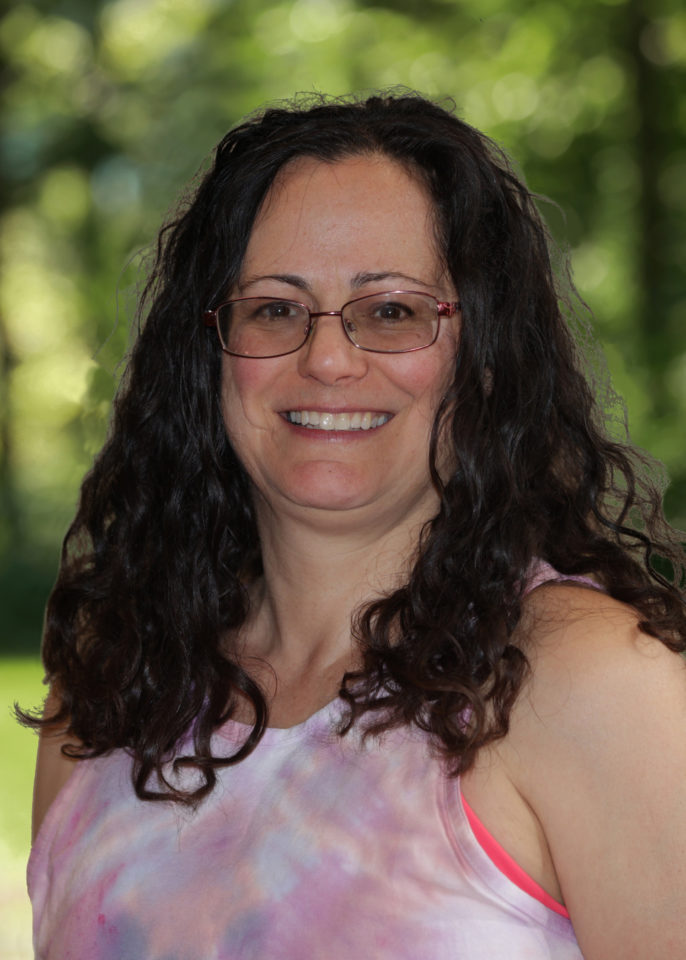 My family has lived at Camp since August of 2019 when my husband Eric, accepted the job as cook. We have three children Evan, Ianthe, and Arlo. We have appreciated being surrounded by nature and being embraced by the small community that makes up camp. I am grateful for the relative quiet of living here. I grew up in a rural area west of Indianapolis and have always loved to be outside.
While living in the mountains of Colorado I reconnected with nature on a deeper level and realized that it was important to me to be in nature as much as possible. For several years, my first view of the morning was the sun coming up over Pike's Peak and the last thing I saw before I went to sleep was the sun setting on the Sangre de Cristo mountain range. This was a spectacular experience of color every day. Due to my love of colors, I have enthusiastically embraced the art of tie-dye while at camp and it's rare that I'm not wearing tie-dye. Living at camp has also provided numerous opportunities to learn about plants and the medicine they can provide.
I enjoy creating clean hospitable placed for people to stay while they enjoy camp.
Heather