As the summer comes to a close, we pause to reflect on the stories that shaped us. The second story comes from two-year returning summer staff Patrick Estell (College of Wooster). This story was first shared as part of worship at Builders Weekend. Birds, Bugs, and Berries.
Who knew a simple dessert request could show me so many interconnected communities. It started with asking Eric about having a black raspberries dessert for one of the staff meals, and surprisingly, he agreed. He said for the dish he would need 2 five gallon buckets of berries. So on Friday afternoon, other summer staff and I collected raspberries around camp. We laughed and chatted in the light rain as we went through thorny bushes. As our picking hour came to an end it became apparent that we would need more berries the next day.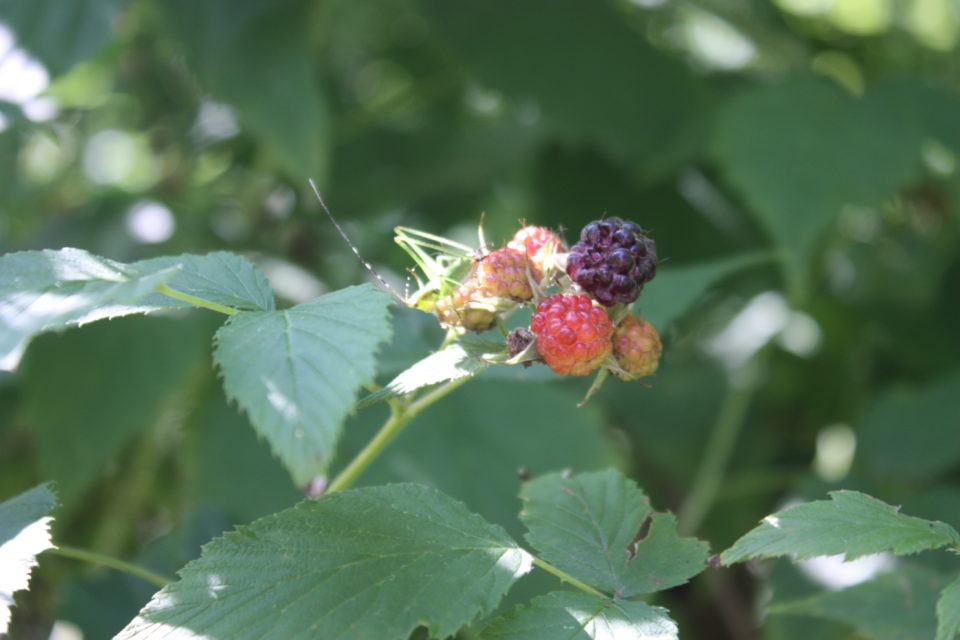 So, in the afternoon of Saturday I hiked out to Allen hill. As I walked, I saw bushes of ripening berries, like black and red fish in a sea of green. As I arrived at the new tree site, I saw a vast field of a community beginning to form. Hundreds of trees starting their journey to grow into giants, and underneath, mycelium developing connections between each one of them.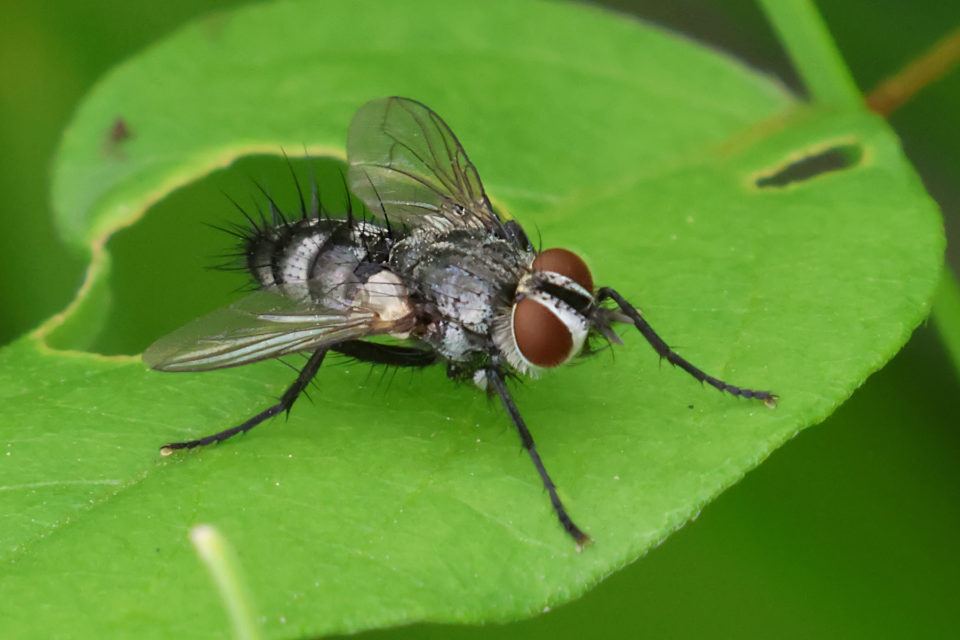 As I began picking berries from their stems, I also picked out bird noises from the air in the same way. Finding a Blue Jay or a Red-tailed Hawk screaming in the sky. The sounds of sparrows and buntings chipped in the air as I walked around. The noises of the birds that relied on the berries and insects that lived in that area.
Speaking of insects, during my escapade I saw a myriad of invertebrates. Huntsmen that wait on the berries for their own next meal. Fireflies that feed off the sugar, and golden beetles that just enjoy their feast of berries. It is an amazing to see so many insects around camp as their numbers decline worldwide. A safe space for insect communities to grow is vital now.
After collecting the berries, the from the bushes, I headed back to camp. As I walked out of the tree cover, the sun shined through the clouds. The next day Eric baked our berries into a delicious dessert for Sunday lunch allowing a human community to enjoy what so many other communities enjoy as well.